918-260-7518 Tulsa/OKC OK (studio) | E-mail Me
"Capturing The Moments of Your Day"
Call Ian Danziger 918-260-7518 to book your date!
Online samples of my work at
https://ibd-designs.smugmug.com/Weddings/Wedding-samples/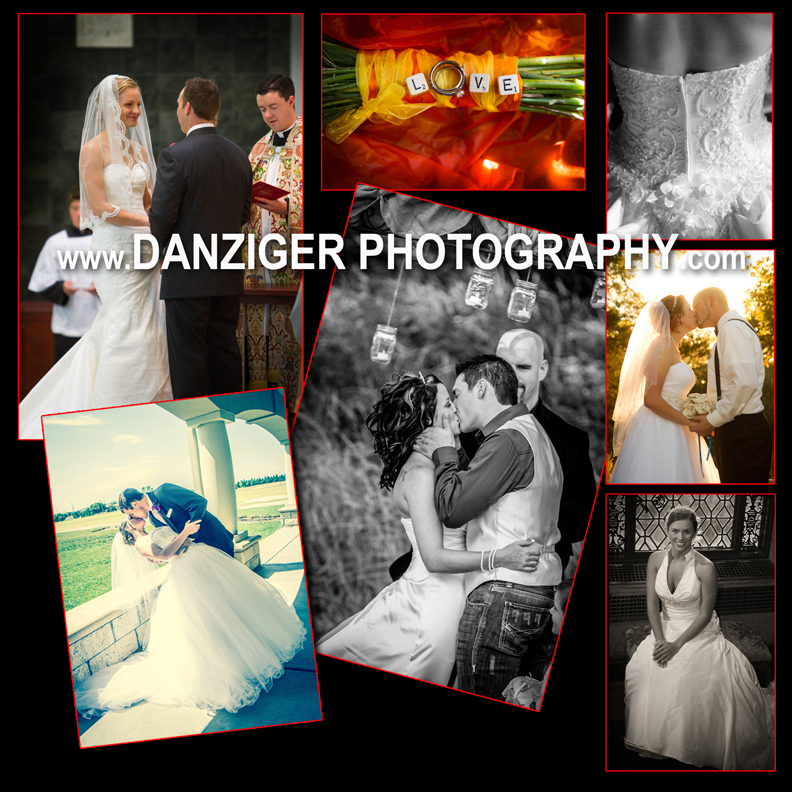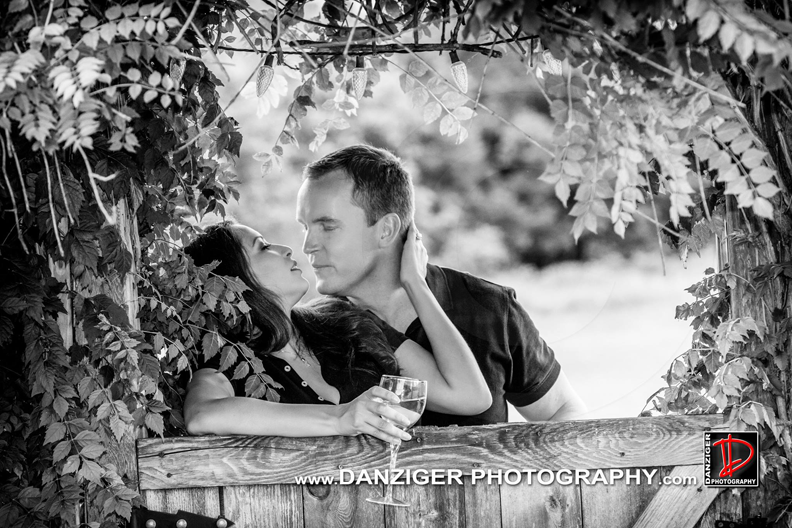 2017 Rates:

Option 1: For $1,500 I will give you full day coverage, engagement session with a 20x30 framed print, free online gallery to order prints/digital, freely downloadable proofs, and the Disk with all full resolution edited images and print permission. If you don't need an engagement session, the price is $1,250. Add a backdrop photo booth for $500. Add a 100-page album for $450.

Everything gets preliminary editing and is uploaded to a free online gallery that never expires. Proof versions of all gallery images, with my logo and subtle watermark, may be freely downloaded for social networking. Gallery print prices are "at cost."

Option 2: For $500 I will give you full day coverage with everything edited and posted to a free online gallery where you may purchase digital images, prints and print products. Print prices on the gallery are $5 4x6, $10 5x7 and $20 8x10. You may buy a disk with 100 images and print permission for $150.

Unless specified otherwise in your contract, photographer will be Ian Danziger. Final payment is due on or before the wedding day before images will be edited, presented or delivered in any format. Additional options listed below including second shooter, lower print prices and album.
| | | |
| --- | --- | --- |
| | | |
Danziger Photography Rates
(supercedes any other published or emailed proposals)
Download a Brochure/Contract

Danziger Photography captures the moments of your day with no time limits. My style is a mix of traditional romantic and modern artistic for a unique and special result. What this means is I don't work to get every shot portrait-perfect. If you must have every detail perfect in every photo then you should schedule a portrait session. A wedding is an event, a special occasion and a day full of memories being made. What I do is capture it as I see it, the flow of events of your day unfolding. Some call this a photojournalistic approach. While I do use extensive graphic design tools to enhance and retouch your images and I have certain poses I love to shoot, my product to you is a story told in photos that will forever bring you back to that special time in your life. I capture the details of the venue, candids of the wedding party and guests, the details of the decorations, the food, the dress and all the little things you may not even think about at the time.

My name is Ian Danziger and I'll travel nationwide to be your photographer. I invite you to view complete weddings from start to finish at www.ibd-designs.smugmug.com/weddings. I accept credit cards, checks and cash. A 20 percent nonrefundable retainer fee is required to hold the date. My studio is located in Sapulpa, Oklahoma. Be sure to view and LIKE my FACEBOOK page to see what I've been up to.
The only shot list I accept is for the formals. You make the list and have someone handle it, calling the people up to be photographed. I'll arrange and photograph each group pose as quickly as possible so you can get to the reception. Your bridesmaids should be responsible for arranging your dress. I'll concentrate on making sure eyes are open and people are looking at the camera. While I don't shoot your wedding from a list, I do make an effort to capture specific situations or images that are important to you. I say this because I've had brides give me a list of like 200 must-have shots they downloaded from a bridal magazine! Please just tell me what is important to you. Most of all, please go through the weddings posted in my online galleries and get a feel for my work. Don't hire me unless you feel we are a perfect match for each other. That is what marriage is all about anyway!
ADD-ONS:
Engagement session (includes one edited/retouched image as a digital download
with print permission plus a 20x30 framed print I bring to the wedding) $250.

Bridal session (includes one edited/retouched image as a digital download
with print permission plus a 20x30 framed print I bring to the wedding) $250.

Trash The Dress session (after wedding) $150 same as portrait session.


Save The Date cards 100 4x8 w/envelopes $75 (engagement photo).


Drop print prices (to $2.50 4x6, $5 5x7 and $10 8x10) $200.


Download 100 full resolution images (advanced retouching and print permission) $150


Video montage of engagement session and growing up pics $350.


Deluxe Album (includes up to 100 pages to tell the story of your day, extra heavy paper, super gloss coat, lay flat binding) $450.


Second shooter $500.


Rehearsal photos $100 (I will try to be there regardless).


Reception Photo Booth (backdrop and onsite printing) $500 up to four hours total.
VENUES:

I am comfortable working any location, indoors or out, church, chapel, hotel, ranch or backyard, day or night, hot or cold. I've even photographed poolside. Some of the better-known places I've photographed weddings include the Oklahoma State Capitol, Sharp Chapel, Tarp Chapel, The Dominion House, Thunderbird Chapel, Ashland Gardens Chapel, Bella Gardens Chapel, Post Oak Lodge, Kirkland Chapel, Renaissance Tulsa, Santa Fe Presbyterian Church, Summit Club, Golf Club of Oklahoma, Dresser Mansion, Camp Loughridge, Arrow Springs Chapel, Ivory Gardens Chapel, Lansbrook Event Center, Walnut Creek Chapel, I Cross My Heart Chapel, Ovations Downtown Sapulpa, Five Oaks Lodge, Tulsa Historical Society Travis Mansion, Harwelden Mansion, Chapel in the Woods, Willowbrook Gardens, Rejoice Church (Owasso), Christ The King Catholic Church, Temple Baptist Church (Tecumseh), Oklahoma Aquarium, Methodist Church (Chandler), Chapel On Main, Whispering Pines in Norman, Prairie Song, Sacred Heart (Colwich), St. Mark's (Colwich), United Methodist (Ardmore), St. Benedict's (Broken Arrow), First Church of the Nazarene (OKC), Shartel Church of God (OKC), St. Patrick's (Broken Arrow), Asbury United Methodist Church, First United Methodist Church Downtown Tulsa, Boston Avenue United Methodist Church, Faith Baptist Church, Something Beautiful Garden Chapel, Chapel On The Hill, Tatanka Ranch, Willowood Ranch at Bells TX, American Lung Association Tulsa, St. Joseph Old Cathedral in OKC, Immaculate Conception Church in OKC, The Landing in Glenpool,
| | |
| --- | --- |
| | |
VIDEO MONTAGE

: A professional video montage of the engagement shoot suitable for display at the reception. Price is a flat fee of $250. The video will be posted in your free online gallery as well as provided on disk. Images are selected and arranged by our staff but it is your responsibility to arrange for displaying it at the reception. See the video samples:

____________________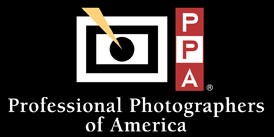 EXPERIENCE:

More than 20 years newspaper and magazine photography and graphic design. I am a member of my local Chamber of Commerce, MainStreet, Professional Photographers of America, and the Better Business Bureau. I've had a camera in my hand since I was four years old, but I started doing wedding photography during my newspaper days and would often just shoot and hand the rolls over to the bride and groom. Later as digital technology became more advanced, I started small with senior and family portraits in 2004 and soon expanded to a few weddings. Everything really got rolling in 2006 as I got better equipment and began the machine that would become Danziger Photography. Today I shoot recital portraits for dance studios; I shoot corporate parties, events and professional headshots; I keep very busy with family portraits; and of course weddings continue to be my primary focus. I combine my advanced graphic designs skills with my passion for capturing the moments.

Here are some comments from clients:

____________________

Thank you so much for all you have done. I love the pictures I have seen so far. You do a great job, many people were complimenting on how great you were and how you were just every where getting pictures. I'm glad you were recommend to me. —Paulette Shouse Richardson (mother of bride)

___________

5/5 stars February 1, 2015 Very pleased with the service provided and would definitely recommend to others. I have three more daughters who will need wedding photography and ian will be at the top of my list the next time I hire a photographer. —William C. ___________

5/5 stars January 13, 2015 Ian was willing to take on our job at the last minute, yet came in ready to give us 100%. We are extremely happy with how he worked with us and our people. He can back regularly asking if there were any additional special shots that he could get for us. During the Bridal shoot, he seemed to be enjoying the experience as much as we were. The pictures were wonderful and very well done. My daughter is very picky about photographers so she is not easily pleased. She is very happy with his work! He has a definite passion for what he does, and I highly recommend him. —Naomi E.

___________

5/5 stars December 15, 2014 Ian was very unobtrusive and captured the evening. —Belinda P.

___________

5/5 stars December 8, 2014 Ian was absolutely the best! He set up his photo booth for our company holiday party on OKC. He provided excellent quality photos for all the guests and was able to print them on the spot for the guests to take home. He was awesome to work with, very friendly and professional. Will definately hire Ian again! —Jodie S.

___________

5/5 stars November 4, 2014 He was easy to work with, prompt & professional. Guest commented on how patient he was with all of the silliness. Photos all came out great. —Kathy B.

___________

5/5 stars September 1, 2014 Very professional. Took awesome pictures! Photography amazing! Will definitely recommend to friends! —Maria W.

___________

5/5 stars February 4, 2014 Awesome work. Very professional. Easy to work with. Made our wedding pictures very memorable. Took the extra time to edit our pictures. Would recommend!!!! —Trung P.

___________

5/5 stars November 3, 2013 So happy to find him from capture our special moments!! Nice to be around, fun to work with, I'll definitely use him again for an other photo sessions! Highly recommended!!! —Traychristien J.

_________

Thanks again.You're a very talented photographer, the keepsakes that you create will be treasured for years to come! Wish I would've had those kinds of keepsakes. Been married for 34 years and at the BIG Anniversaries, the pictures that I have of that moment are pitiful! Glad our children will have better...thanks to you! — Beverly Miller (mother of groom).
____________________


It was so nice to meet you yesterday and thank you for making us feel so relaxed. I really feel that you captured some great moments that will make beautiful pictures. I will definitely pass your information on to everyone I know. I have already talked about you to multiple people in my office and have passed out a few cards. I will make sure that I post pics on myspace and our webpage and let everyone know you did them and how to contact you. — Lisa
____________________

Thank you so much for staying and taking so many pictures and being a part of our special day. We so appreciate all that you did for us. We were blessed to find you. We will be recommending you to others. —Toni (mother of the bride)
____________________

Ian, THEY ARE AWESOME! !!!!! ABSOLUTELY AMAZING PHOTOGRAPHY! IM SPEECHLESS!!!!! — Amy
____________________

I love the way you have captured and manipulated the light in so many of the reception photos. You really captured the magic and fun we all had! — Nina (Chelsea's mom)
____________________

Ian, Thanks. The pics are amazing. I would and plan on recommending you to anyone and everyone. — Stephanie
____________________

Ian, Thank you for sharing two special days with our family and friends. You are a talented and caring person.
We have been blessed to have found you! — Michelle and Richard (parents of Kristin and Katie).
____________________

My husband, Eric, and I were married on January 1st. We had an excellent experience with Ian as our photographer.

I have looked at a lot of Tulsa photographers, and Ian had the best price for what Eric and I were looking for. The unlimited time and digital copies were our selling point. He is very prompt about getting images available for viewing on his website. He was on time and the final products are wonderful. I have to say I like very few pictures of myself, but looking at the images he captured, I was so pleased. He has an eye for little moments, and he was so good about getting pictures of all our guests as well. We found him a pleasure to work with, and would recommend him to any friend. — Chelsea
____________________

Thank you so much you did a great job!! I love all the pictures!!! I will be setting up an appointment for family pictures!!!! Thank you again for everything!!!! — Lindsey
____________________

Ian, you were so great to us yesterday at our wedding and we just wanted to say thank you.You were always right there when we needed you to be and didn't complain and we appreciated it so much. — Janae and Ryan
____________________

My name is Kristi and I recently got married on December 15th. Ian Danziger was our photographer and we absolutely loved him. My husband and I were exactly the same way you are and wanted to make sure you get the best photographer for your event. There is not one thing that we can say bad about him. He was very easy to work with, extremely nice, great photographer, and he comes up with some wonderful ideas.

The other thing I really love about Ian is how well he communicated with me. I had actually talked to other photographers before him in the area and had troubles getting people to either email me back or even call me. I also didn't feel comfortable with them. That was not something I had to go through with him. Before the wedding we were actually emailing and calling each other almost everyday. After talking to him, I never once had doubts about him.

In my engagement pictures he took so many different styles. My husband is actually very shy and like things to be the same as others kind of person and I am the exact opposite. I am a very outgoing and like things to be different kind of person. So, before we met with Ian to take our engagement pictures I had asked him if we could take a few pictures to fit our personalities. Now, Ian and I had never met in person before and the ideas he came up with fit me to a T. He had Kyle (my husband) dress up in a full Santa Suit and me wear my normal clothes with a wedding veil on my head. It was the cutest thing because he made it look like I was telling Santa that all I wanted for Christmas was Kyle. You can actually click on my name on his website and see it if you would like. I did end up using that on our Christmas cards this year. He also took a lot of other pictures as well. They actually turned out better than I could ever dream. When I got to see the pictures of us on his website and then received the disk, I cried because they turned out so good. He really knows how to capture good pictures.

For the wedding, he had called me and asked what time I wanted him to be there. I told him a time and he was there. Then after the wedding he stayed even after my husband and I had left to take more pictures. It was great! Now that my wedding is over, I can look back over them and see exactly what happened, step-by-step. His pictures tell the story of my wedding day.

As you can see, we are very pleased with him and have nothing bad to say. He did everything I wanted and asked plus more. His ideas were wonderful and pictures turned out great. We have already decided to use him again in the future.

If you do decide to have him photograph your event, I guarantee you that you will not be disappointed. You will in the end be doing the same thing that I am doing now.
____________________

Hi, Ian, thank you so much for doing our wedding photography! I loved all the pictures, and everyone who has seen them so far has loved them as well. I was thinking about buying a couple of wedding albums and putting like 100 4x6s in them and giving one to both of our parents. It would be a very reasonable price, as your 4x6s cost $0.25 (unbelievable!!). Also, Ian, it is sad to say that sometime while we were at the hotel after the wedding, most of our wedding gifts were stolen out of our vehicle. We found out early Sunday morning and obviously this put a damper on our celebration. It was a pleasant surprise to check my email on Monday evening to find that our pictures were already online and available for viewing. — Kathryn and Milford
____________________

Hi Ian, Thank you very much again for everything - we could not have asked for a more friendly and professsional photog.
We will be referring you business - you are the best! — All the best, Chas. and Janette
____________________

Hi, my name is Sumer and I was writing you on behalf on Ian Danziger. I heard that you wanted to talk to some of his former customers. He was the photographer at my best friends wedding and was awesome!! My husband and I were trying to find someone to do our family pictures and decided to hire Ian. He was so creative with every shot and worked with us. We have two toddlers in our family and he was patient with them along with everyone else. He takes tons of pictures and when they are on his gallery and there are some you want to modify don't hesitate to ask. He is the best at modifying pictures. I ordered some modified pics that were amazing of my husband and son! I highly recommend Ian. Thanks, —Sumer
____________________

You definitely earned your money. They are all so good. I am going to refer lots of people to you. — Ryan
____________________

Dear Ian,

I am so sorry we received the photos last week and then all the closing, electricity out and all that I never got around to emailing you. YES the photos are beautiful. Thank you so much! We love them. You did a fabulous job! Merry Christmas!
—Sandra
____________________

We have had many compliments about the pictures. You took plenty of photos and I loved how you captured each moment in the wedding. I have already recommended you to one of my relatives for family pictures. Thanks, Ian
— Traci
____________________

YOU ARE AWESOME!!!! — Jocelyn

____________________